Road America
About Road America
First Race? September 1955
How Is It Configured? The track is 4.048 miles long, with 14 turns
Track Record: Dario Franchitti set the record of 1:39.866 in 2000 racing for Team KOOL Green in CART.
Road America is located on 640 scenic acres in Wisconsin, between the Milwaukee and Green Bay. The track has hosted races since September 1955; Phil Hill won that first race (148 miles in length) in a Ferrari Monza, averaging 80.2 mph. Road America is one of just a few road circuits in the world that retains its original configuration. At 4.048 miles in length and with14 turns, the track features many elevation changes as well as a long front stretch where speeds can approach 200 mph. One of the course's best-known features of is a turn on the backside known as "the kink."
In addition to the main course, the facility includes a 0.8-mile (1.3 km) karting track called the CTECH Manufacturing Motorplex inside the Carousel; it hosts two series of karting events, and in summer hosts weekly events on Tuesdays and several events on Saturdays. The motorplex also hosts events sanctioned by the North Woods GP series running Supermoto and street-bike racing using small-displacement motorcycles.
Road America currently hosts more than 425 events each year.  Of those annual races, nine major weekends are open to the public which include three vintage-car racing events, Sports Car of America events, the Pirelli World Challenge, and NASCAR, and three motorcycle events including the MotoAmerica (AMA FIM) series.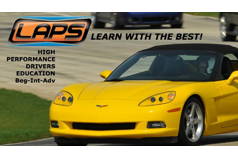 Sat, Sep 23
- Sun, Sep 24
LAPS Incorporated
Road America
,
Plymouth

,

WI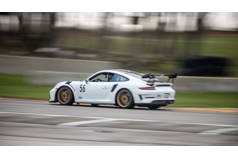 LAPS Incorporated
Road America
,
Plymouth

,

WI